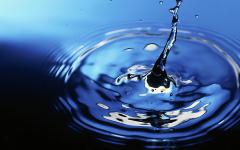 A wide range of clients from small start-ups to large multi-nationals and municipalities are served.  Dr. Powell has the expertise to assist venture capital and private equity companies conduct technical due diligence and provide advice on the competitive landscape prior to investment. He also serves law firms by providing market reports and expert witness testimony in both commercial and patent disputes.

Dr. Powell has served clients domestically and overseas and has considerable international business experience.

Using over 20 years membrane industry
expertise
gained by managing global companies, and also able to call on a network of industry specialists, Dr. Nicholas Powell can help guide you through your filtration related projects.  Dr. Powell has been responsible for developing and implementing business plans; identifying, negotiating with and integrating acquisition targets; providing expert testimony in commercial and patent litigation; and is ready to discuss your next move in the filtration business.
The following Membrane and Filtration related professional
services
focused on Water and Wastewater Treatment and Industrial Filtration Applications are offered: 

Strategic Planning & Business Development,

Mergers and Acquisition Support,

Sales and Marketing Consulting,

Expert Witness Testimony, 

Customized Market Reports.
Excellence in the Water Industry

Nick's mission is to add value by providing in-depth membrane know-how to his clients and because value for money is always important, whether your project is small or large, flexible rate options are offered including an hourly rate for short consultations, a daily rate for longer projects and negotiated prices for specific deliverables.